I got new insurance in January, but didn't have my first appointment with my new doctor until this past Wednesday. The last time I saw my old doctor was in October and I definitely was not planning on waiting so long. I was switching health plans in January, which meant picking a new doctor. That was a huge pain because I'd pick one from the list of choices and when I would call the office to schedule an appointment, I'd be told that doctor was no longer in my network of choices. That happened 3 times before I got my current doctor. Ugh. Then when I picked this last doctor back in March, she didn't have any open appointments for new patients with my insurance until May. This past Wednesday was the earliest I could be seen.
I was worried I wouldn't like her or that she wouldn't be on board with my health issues. Meaning instead of actually trying to help me with any of my health issues, she would just say for me to lose weight. Which luckily she didn't do. I mean, yes, I do need to lose weight, but she is on board with how I want to do it. Yes I'm being cryptic because I'm not ready to talk publicly about it yet. So I have orders to go get lab work and x-rays done, which I plan on doing on Monday. My next appointment with my primary doctor isn't until August, but I might call in about a month to see if it can be moved up. My main medicine wasn't changed and it's not even helping, but she wanted to see my lab results before changing anything and I totally get that, but I don't want to wait 3 months. Especially since it won't take that long for the lab and x-ray results to be completed. Plus in 3 months, those tests could have totally different outcomes.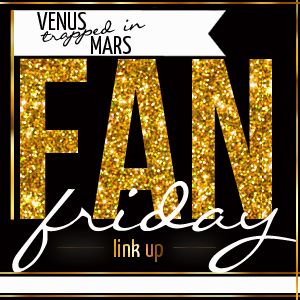 p.s. – Pretend it's Friday! lol
Have a great weekend folks!